Communication Strategies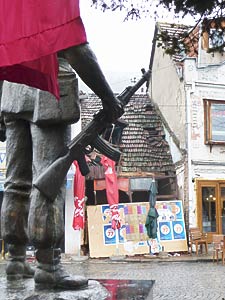 Prizren, Kosovo
Carefully elaborated communication strategies that engage populations in major development projects or new policies provide a sound basis for stakeholder driven processes. This contributes to minimising misunderstandings and social tension.
Media Progress helps governmental and international organisations design communication strategies built on state-of-the-art public relations and visibility approaches, optimising their image and impact nationally and internationally. Our experienced experts develop communication, visibility and outreach strategies in addition to organising PR events and high-level policy conferences. Our list of references include projects for national ministries of foreign affairs, numerous EU Delegations, UNDP, Council of Europe, the EU External Action Service and other organisations.
We provide the means and the tools for communicating knowledge and lessons learnt to local, regional and international partners in order to optimise their effects. Media Progress also assists with the editing and production of knowledge products whether electronic, audio-visual or printed.
Media Progress develops attitude and behaviour change campaigns encouraging the inclusion of minorities and women in democratic processes, prevention of radicalisation and improvement of human rights. Communication and visibility strategies provide stakeholders and civil society with information and encourage dialogue in order to contribute to a change of attitudes and ultimately behaviour change.
Our campaigns designate a prominent role to electronic media, social media and print media as means to stimulate public debate. As a matter of course, we design, implement and adjust these campaigns through stakeholder consultations and focus group discussions.