Media Development Strategies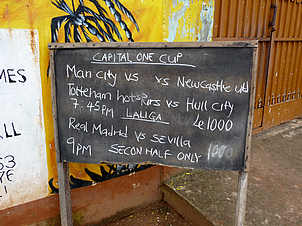 Viable media strategy, Sierra Leone
Media Progress is convinced that equitable, sustainable human development can only be achieved if traditional and new media are used as platforms for dialogue to encourage the involvement of civil society in the process.
Media Progress develops media strategies specifically aiming to increase democracy, civil society empowerment and transparent leadership.
Governments and parliaments ultimately determine media policies. However, these should be based on comprehensive stakeholder processes to ensure their coherence and sustainablity. Media Progress provides legislators with economic, political and legal analyses, studies and advice on needs, trends and possibilities enabling them to make informed decisions.
Media Progress helps develop new media strategies by facilitating stakeholder consultations involving government representatives, legislators, media managers and representatives from journalist, media and civil society organisations. This approach encourages ownership and empowerment which ultimately improve democracy and good governance.
Stakeholder processes and the development of new media contents, media structures and media legislation all contribute to diminishing the risk for recurrent conflicts. In this way, media and other civil society instruments contribute to conflict transformation by addressing those structures and systems which spawn social and poiitical conflicts.